Here is a glimpse of choirbolical's  Festival of Voices experience in Hobart 2017. Pop up performances at markets, concert appearance at Town Hall and hanging at the Singer's lounge where choirbolical took to the stage AND Joe, Alison and Astrid gave blackboard performances to great applause; AND not forgetting a memorable rendition of Carole King's Natural Woman led by Astrid.
A fabulous time was had by all 30+ of us. ( Not so fabulous was the flu many of our travellers came down with afterwards.)  Hopefully most are on the mend  for the resumption of rehearsals this week. See you there.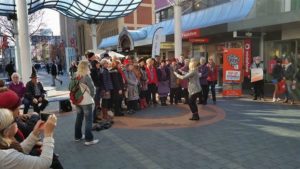 First Pop Up in the Mall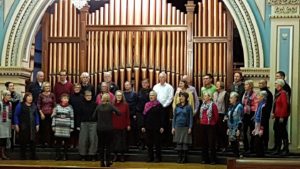 in the beautiful Town Hall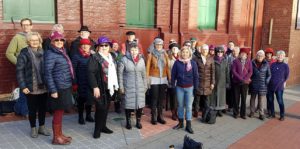 The freezing markets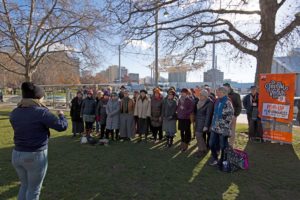 Salamanca Pop Up
Astrid's '500 miles' blowing the audience away!